- Andrew Huston
Andrew Huston, born in the United Kingdom, is an American/Australian/British artist. After 20 years in New York where he had a studio in Greenpoint, Brooklyn, he moved to Venice, Italy in June 2017 where he lives and works. Huston completed his bachelors' degree at Parson School of Design in Paris, France and achieved his Masters in painting at Sydney College of Art in Sydney Australia. Huston has shown and collaborated with many artist-run spaces in Europe and the United States as well as with commercial galleries. In 2006 he set up Non-Objectif Sud, an artist-run residency and exhibition project in the south of France. Huston is essentially an abstract artist whose primary focus is painting and drawing. He has devoted much of his career to collaborations in a curatorial capacity and has organized projects with other artists including "Oysters with Lemon', at Ventana 244, Brooklyn NY and 'www.duccio.com' at Ventana 244 Brooklyn NY. The Venetian lagoon permeates Huston's recent work building up horizontal forms of color in his series Tides & Arches. These works respond to the emotional pressures felt through the tidal shifts in the city and investigate, in two dimensional form, the celestial forces of the moon and sun upon the waters of the lagoon. Historical and architectural vernacular also structures Huston's paintings and works on paper with shaped canvases inspired by the domestic baroque constructions found in Venetian functional spaces and homes.
EXHIBITIONS
Artworks
Laguna moon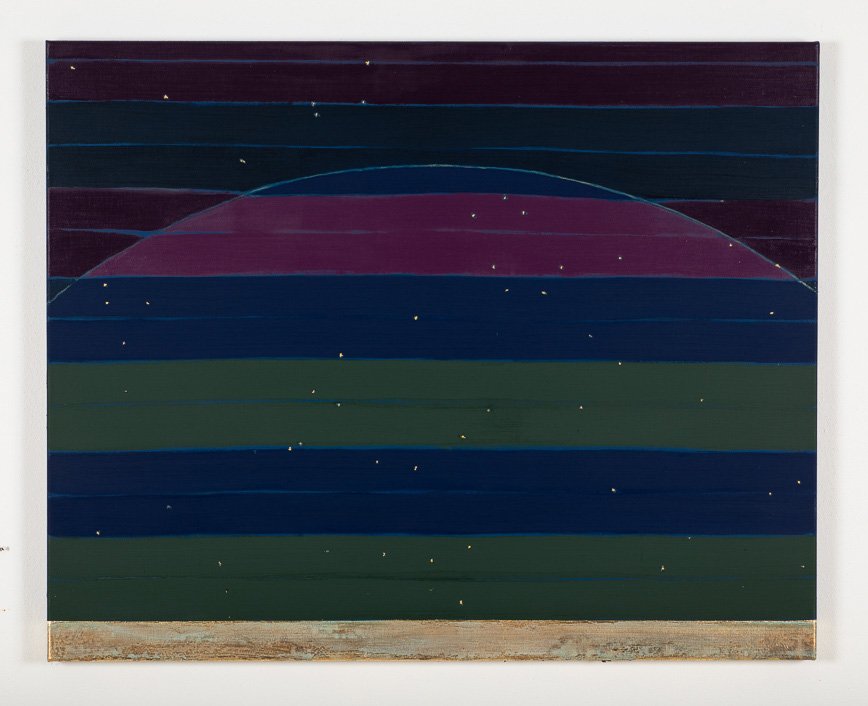 Nocturne Perseus with arch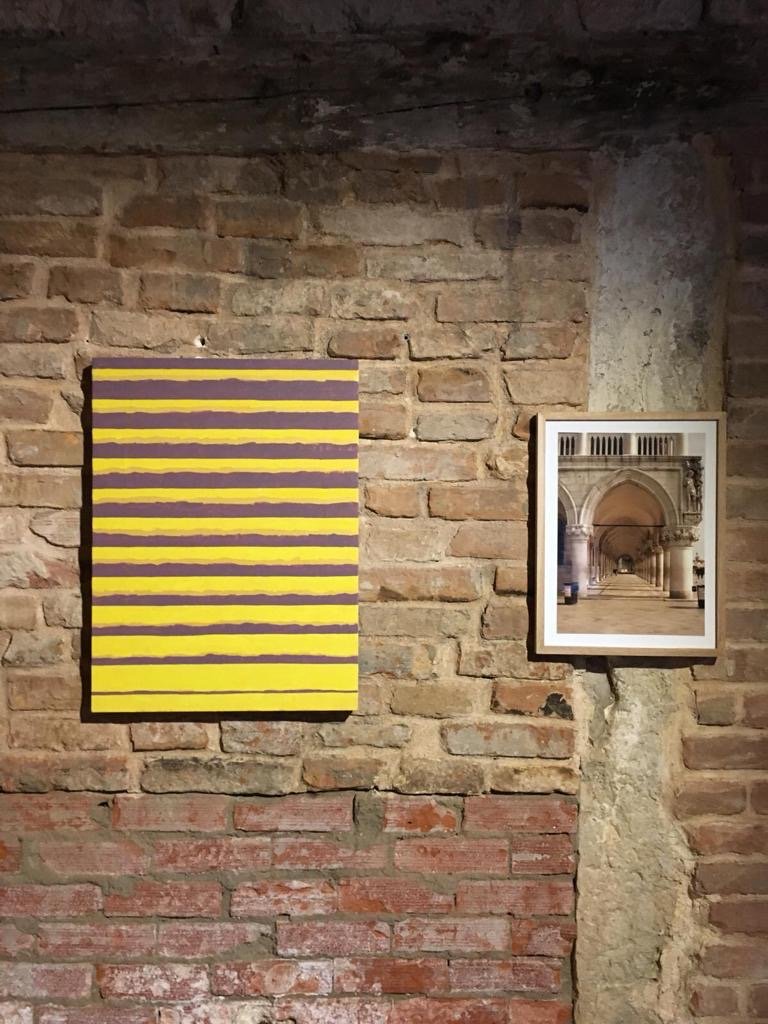 Laguna Serra – Palazzo Ducale Repeat - LAGUNA DURANTE
From left to right… from wet to dry - HOPE!